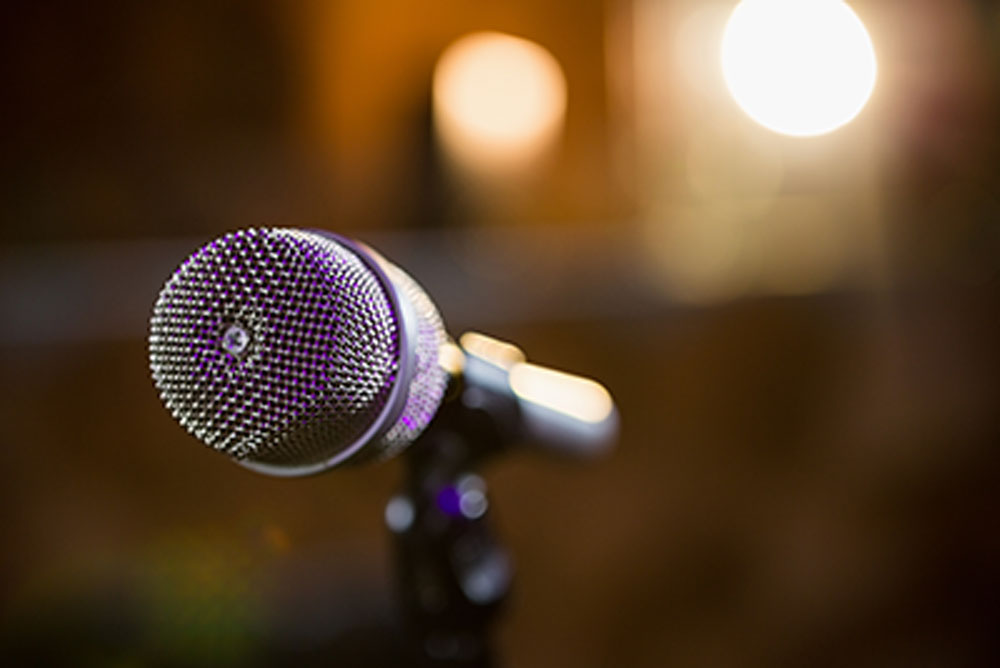 23 Sep

5 Simple Ideas for Improving Your Virtual Speakers (That Won't Break The Bank!)

Event organisers can be so busy with the logistics of ensuring a virtual event runs smoothly, that they almost ignore their speakers, much to the detriment of their event. Engaging an audience through a screen is naturally very different from giving a talk to a full room of guests.

Here's how to provide your digital event's speakers with the best chance of engaging your audience and creating a memorable experience:

Upgrade Their AV

The most valuable takeaway of your event is the content, but for your attendees to really understand it they need to clearly see and hear the presentation. The built-in webcam and microphone of an older computer won't be good enough. Fortunately, you won't need too big a budget to raise the bar of your AV quality for your speaker.

If you are able to make a small investment, send each speaker (or at least your keynoters) quality equipment that's "plug and play" with their laptop, included inside their goodie bag. This will put you on the right path to providing high-quality delivery of the content your guests are eager to hear.

Produce a Webcam and Lighting Guide

Here are three easy pointers to share with your presenters to help your audience stay focused on what they have to say:

• Even in a virtual setting, eye contact is important. Suggest to speakers to move their laptop onto a higher surface on the table in front of them, to bring the camera to eye level.

• Your background will be noticed. On Zoom, for example, they have some simple backgrounds you can use, or you can upload your own. Suggest simple, smart backgrounds that won't detract from the focus on the speaker. You could also use a high res branded image.

• Provide examples of good and bad lighting. A simple internet search will display many images that show "do's" and "don'ts."

Plan Ahead for Internet Problems

Whilst it might sound obvious, speakers require a solid internet connection with a minimum of 10 Mbps (ideally 25+ Mbps) for download, and at least 5 Mbps of upload speed to ensure their connection is stable and doesn't run into issues on the call. It's vital for speakers to run a speed test and send your IT team the outcome.

If your presenters have network issues, they may simply need to upgrade their router or connect via ethernet instead of through Wi-Fi. Network problems are more difficult to fix on the day, and definitely more stressful. Knowing there is an issue allows you to get ahead before the event.

Create an Engagement Plan

Events aren't beneficial if the attendees aren't tuned in. Therefore, a priority for event organisers is to foster interaction by giving easy-to-use engagement tools. If the listeners are aware that the presenter will be asking for feedback, organising breakout sessions, using polls and quizzes, or running a Q&A segment before they finish, the audience are more inclined to pay attention.

Furthermore, it's crucial that every speaker brushes up on their presentations due to the reduced attention span of digital watchers. The trick is identifying which speakers will be more comfortable "off the cuff" and which ones will benefit from being able to pre-record as many times until they (/you) are happy with it.

Preparation is Key!

Provide speakers with a "green room" and time to run through, where they can tweak their technical set-up, slides, sound levels etc. This allows them to amend any framing issues within the camera, make lighting modifications, ensure the camera height is optimised, and generally feel comfortable with their look. It will support them to in feeling prepared, mentally and technologically.

As the event organiser, you must set your speakers up to succeed. By supplying the technology, tools, and space to practice, you near-guarantee engagement with the audience—the most valuable first step to a flourishing and memorable event.