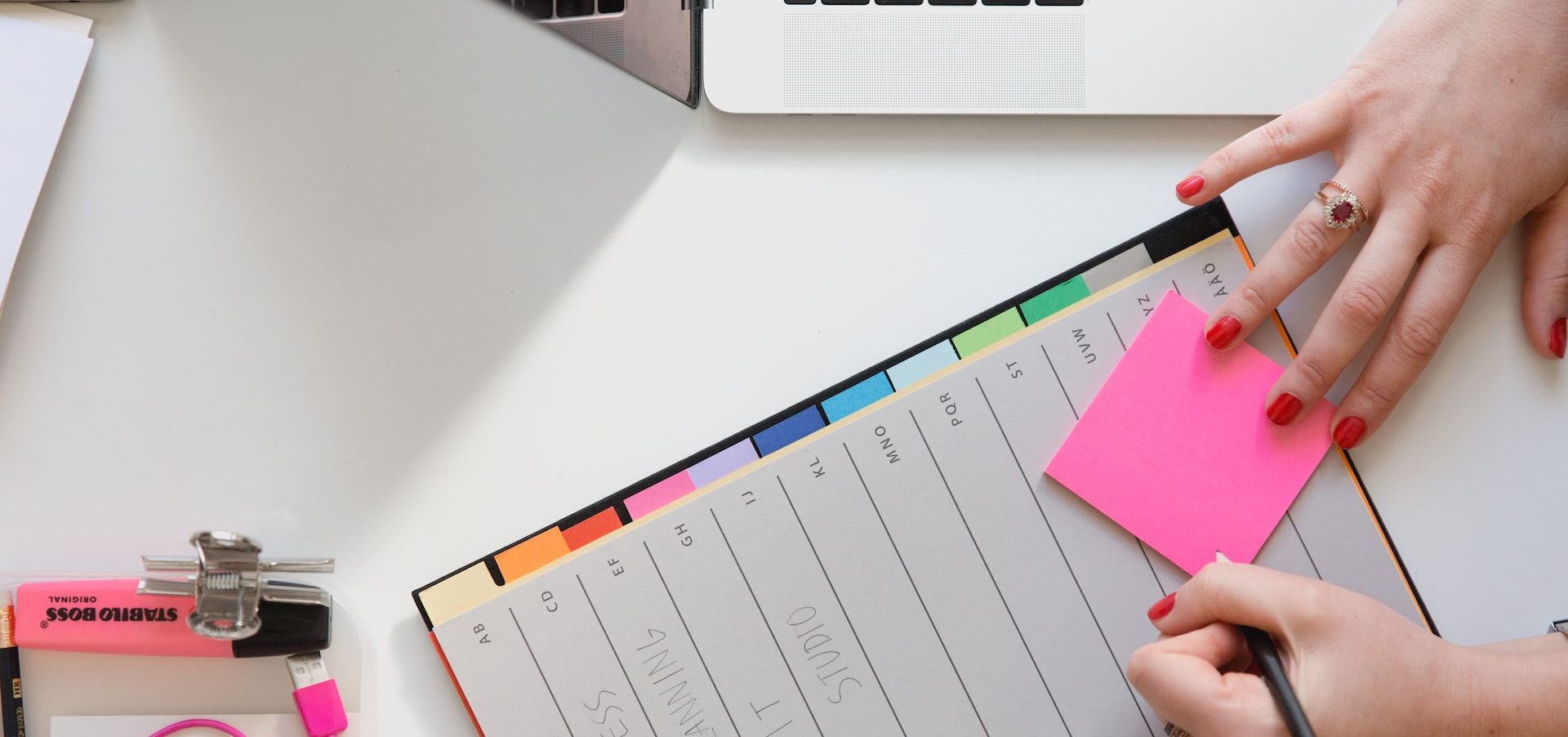 25 Aug

Event Planning Checklist  

Planning an event can be very stressful. Event planners need to manage people, tasks, time and budget without considering last-minute problems that need to be solved on the spot. It is very common for first-time event organisers to feel overwhelmed, and stressed and to forget one or two important things that must be done before the day of the event. In order to help you plan your next event, we have put together a checklist with tasks that should be considered when planning an event. This should help you to save time and avoid common mistakes. Some of the tasks in our checklist might not be relevant for your event, so feel free to use this as an example and personalize it according to your event needs.

Establish goals and objectives
Setting goals and objectives will help you to create measurable goals and desired outcomes.
Consider the following aspects when setting the goals of your event:

• What is your event's purpose?
• How many people do you want to attend in person or online?
• How much profit do you want to make, if any?

Choose the date and time
Selecting the date for your event should be one of the first things you do when you start planning. When you've got a deadline to work towards, it's much easier to establish a clear planning timeline. Here are a few things to have in consideration when setting a date:

• Choose your best-case scenario date.
• Select a second-best option in case of unforeseen obstacles.
• Think about days of the week. Professionals might be unable to attend weekday events if they take place in the daytime.

Put together a budget
Working with a budget will help you to optimize costs and help to ensure you're making decisions in line with your financial goals. The following steps can help you setting a budget:

• Use figures from past events as a baseline
• Fill in any gaps with educated guesses about things like venue costs, attendee revenue, and food or drink expenditure by researching similar events or             asking vendors for rough quotes.

Choose the location and venue
Your location and venue will depend on your event type, numbers, and goals. Some things you should consider are:

Which geographic location would suit your event best?
• Do you need to provide Wi-Fi?
• Does the venue have the right infrastructure? Is is accessible for everyone attending the event?
• Are there local vendors you can rely on? How would you engage with them virtually if hosting an online event?
• For virtual events, consider any prerequisites for attendees when it comes to the technology, you're planning on using. Does anything need to be           downloaded beforehand?

Pick a theme or aesthetic
Giving your event a theme can help attract more people. Having a well-defined aesthetic or decoration theme will make you event look more professional and coherent. When choosing a theme, you should keep in mind:

• Your goals
• Your event demographic
• Your brand identity and values
• Past event themes

Research speakers
Speakers can add value to your event and help you to attract a wider audience by reaping the benefits of their personal profile and follower base. In order to find the right speaker for your event, is important to:

• Identify which speakers have spoken at events similar to yours.
• Make a list of your ideal speakers, factoring in key concerns like budget and audience demographic.
• Be clear about what you're asking before making contact, and make sure to mention whether your event is virtual or in-person.
• Reach out to speakers. If they have a website, it'll usually include a contact form or email. If not, you can try reaching out through social media platforms       like LinkedIn.

Search for sponsors
Sponsors can help your event become more financially viable, as well as increase brand awareness and cross-promotion. When looking for sponsor some things you should consider are:

• The kind of activations that you can offer. These can range from branded VIP lounges at large in-person events to online takeovers on social media channels for virtual events.
• Research sponsors who have worked with events similar to yours.
• Make a list of your ideal sponsors.
• Calculate the market rates of your sponsorship packages.

Organise your financials
Choose your ticketing or registration technology and set your ticket prices if you are charging for tickets. Make sure the systems you are using are working appropriately and won't have problems on the day of the event.

Promote your event
Some effective ways to promote your event are by:

• Using email and social media to share the event and generate buzz
• Consider offering an early bird discount to increase conversion
• Distribute your event on online event calendars
• Write blog posts about your event and publish on your website
• Create a promotional video and publish on social media channels

Finalise venue or platform details
If you're holding your event in person, make sure you're aware of all the small print associated with venue hire. Hosting an online event? It's worth doing a test run with your chosen platform to familiarise yourself with all its features and functionalities. It's also vital to:

• Work with a caterer to pin down a menu if you're serving food.
• Secure use of audio-visual equipment.
• Review your security needs and health and safety plan.
• Investigate special permits, licenses, and the required insurance for your venue.

Draft a schedule
Create a draft schedule of the running order of your event. Turn it into a living document so that you can easily tweak it as more and more details become concrete.

Confirm timings
Make sure everyone is on the same page by establishing precise timings with vendors. The list might include speakers, audio-visual equipment businesses, decoration companies, and caterers.

Ensure that your venue is set up for the event and that you have printed copies of the schedule and any speeches.

Create and carry out a post-event attendee survey
This will help you measure the success of the event and the impressions and experience of the attendees.