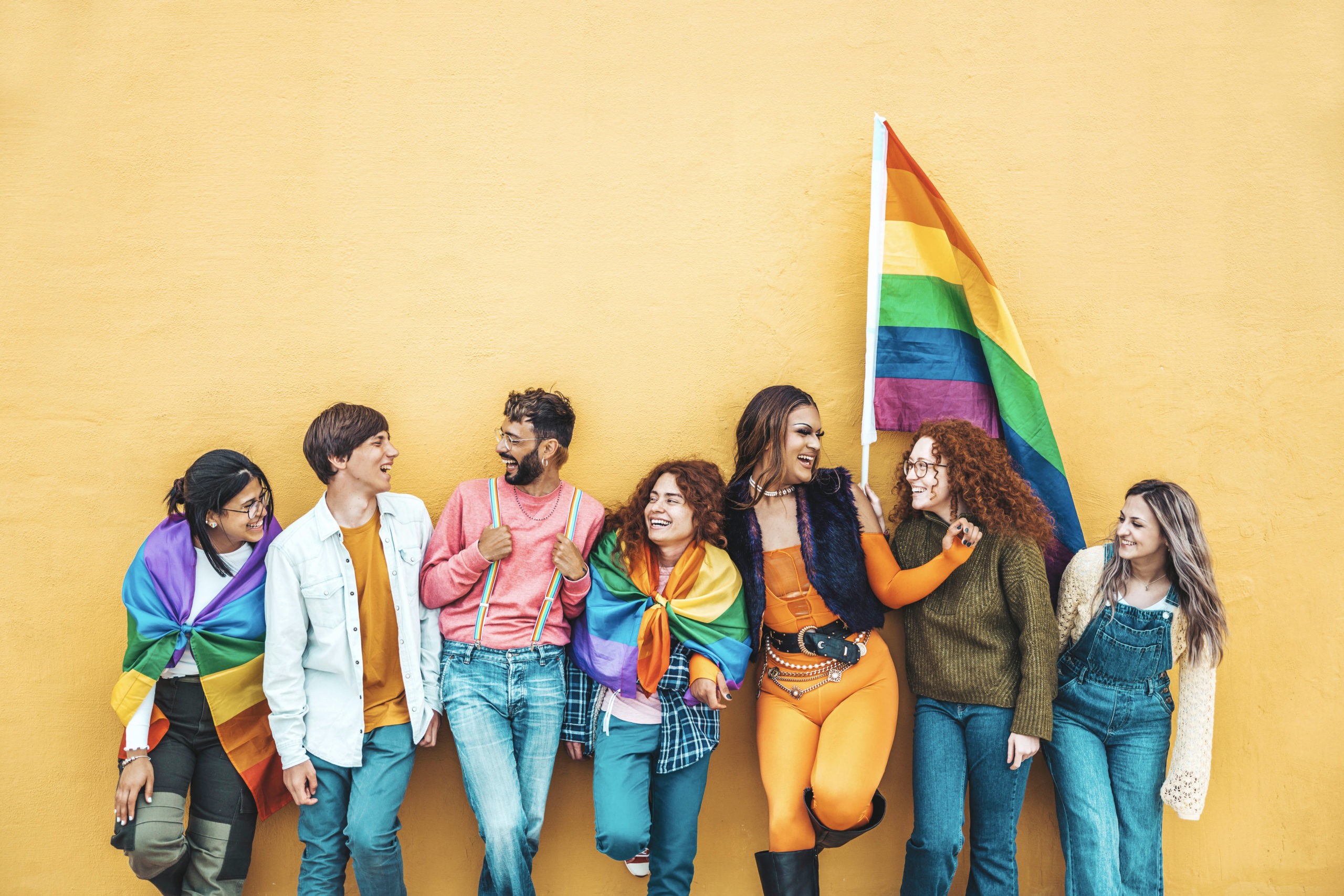 14 Jun

5 Ideas for Pride-Themed Work Events in 2023

Pride Month in June is a time to uplift and support the LGBTQ+ community, affirm our identities, reflect on the inequities of the past and present, and take meaningful action to create change.

A Pride-themed work event is a celebration or gathering organised by a company to show support for the LGBTQIA+ community during Pride Month or throughout the year.

These events can take many forms, and the goal of these events is to create a more inclusive and supportive workplace, raise awareness and educate others about LGBTQIA+ issues. They can also be a way of celebrating the contributions and experiences of the LGBTQIA+ community and help employees to connect and build community with one another.

To help you plan something special for Pride Month, we've come up with a list of 5 Pride Month event ideas to celebrate Pride Month.
1. Rainbow-themed party
You can have rainbow decorations, colourful food, and drinks!
Encourage employees to come dressed in rainbow colours. Whether you prefer a rainbow suit, a Technicolor dress, or a head-to-toe rainbow ensemble, the options are endless. So, grab your rainbow gear, and get creative.
You can include fun activities to make the evening more interactive, such as karaoke, trivia, or painting.
2. Panel Discussion
Inviting a speaker is one of the most educative Pride Month events ideas because it teaches employees to respect LGBTQ+ rights. You can invite activists, celebrities, business leaders, or popular influencers to address important topics.
These speakers can discuss equality and diversity in the workplace and teach employees the importance of acceptance and inclusivity at work.
3. Inclusion Workshop
If you're looking for Pride Month ideas for work, hosting an inclusion workshop is always a safe bet.
You can invite LGBTIQ thought leaders, artists, and educators to speak on LGBTQIA+ inclusion in the workplace. These individuals can share their own experiences and help your team gain a more empathetic understanding of the importance of inclusivity.
Plus, an inclusion workshop can assist the company as a whole and introduce ideas for making a better workplace for the LGBTQIA+ community.
4. Pride Month Trivia
Pride Month Trivia is one of the most educative Pride Month games for colleagues. In this activity, employees will answer a variety of questions relating to LGBTQ+ history and culture. The workers can answer individually or work in groups to gather points. To play, the host will create questions on LGBTQ+ culture, entertainment, and history.
The players will get points for every correct answer, and at the end of the game, the players with the most points will win a prize. This game celebrates inclusivity and creates a fun learning environment.
5. Drag Queen Bingo
Out of all the Pride Month ideas for work events, this one is all about embracing pure fun. Drag Queen Bingo is led by a rockstar drag queen who will gift your group with stellar performances and tear-shedding laughter in between rounds of bingo.
Why this is a great way to celebrate Pride month at work: Drag has a rich history in LGBTQIA+ culture – this event is the perfect way to support drag performers & embrace a form of artistic expression unlike any other.
---
Have you also read these articles?
8 Benefits of Using Event Platforms for In-Person Events