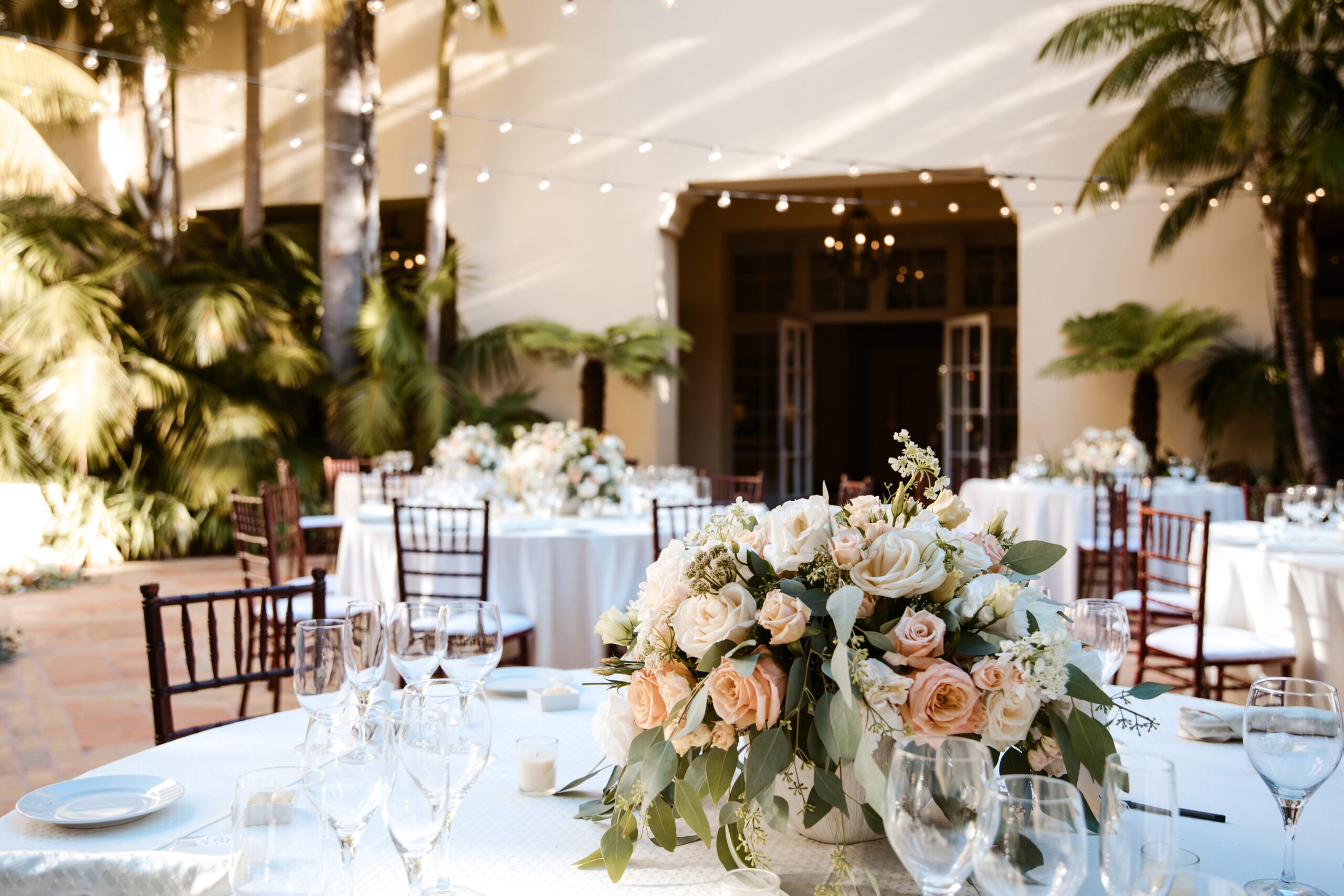 26 Jul

Transforming Spaces: Creative Ideas for Personalizing Your Wedding Venue

Just because your reception space is a hotel ballroom, or a local restaurant doesn't mean you can't revamp it and make it totally your own. Whether you want to give your venue a small touch of your personal style or go all-in with a total overhaul, deciding how to decorate for your wedding reception is an important task on your wedding to-do list.

You might already have some ideas for your wedding reception decorations in mind, but it's important to also consider the type of wedding venue where you're getting married.

Before you move forward with any decor decisions, be sure to get the green light from your wedding planner or venue manager. They'll be able to help you with all of the logistics, like fire codes, installation details, and the approval to modify the space.

Deciding how to decorate for your wedding reception will largely depend on the decor that's already in place at the venue. Some banquet halls and ballrooms may be empty spaces that act as blank slates, while others may be decorated with ornate flooring, patterned walls, or glamorous light fixtures.

Either way, banquet halls, and ballrooms are large venues that will need to be filled out accordingly, so you should plan to level up with your decor. In rooms with high ceilings and a lot of floor space, tall centrepieces, and large tables will be the most impactful. With the remaining space that isn't taken over by the dinner tables and dance floor, you can also build out the bar area or create an interactive component (like a photo booth) to personalize the venue.

Decorative lighting is another way to instantly make over a space. Uplighting will embellish walls or columns without the need for tangible decor, making even the biggest room feel chic and stylish. Finally, when filling a large banquet room, think of the decor as strength in numbers. Any type of decoration, whether it's a patterned tablecloth or clusters of candles in your centrepieces, has a more visual impact when shown off en masse. By repeating the same details throughout the venue, you'll create a visual trail that guides guests' eyes around the space, making it feel more approachable and inviting.

 

Here are 5 ideas to decorate your wedding venue.  

 
Fairy Lights
From bedrooms to grand hotels, fairy lights are one of the best decorating ideas for a wedding to add atmosphere and ambiance to any space! These little lights can come in all shapes and colours and are the ideal thing to add to your romantic wedding ceremony setup.
Giant Letters
Giant letters are one of the most popular ideas for wedding decorations with couples tying the knot. Companies like Light Up Love offer a range of different letter combinations – choose between classic signs like "LOVE" or "MR/S AND MR/S", or go for a more personalised approach and get your own initials.
Neon Sign
One thing's for sure; if you see a neon sign, you know you're heading to a good party. Choose between some pre-made signs with snappy slogans or personalise it by creating a sign with your and your partner's name on it!
Neon signs instantly create a party atmosphere – no wonder this is such a popular wedding décor idea!
Balloons
Balloon installations are amazing to bring a simple space to life. Balloon companies like Bubblegum Balloons allow you to incorporate balloons into centrepieces or top table decorations or have balloon arches and displays perfect for livening up your wedding photos.
Create a Photo Wall
Your wedding day is a huge relationship milestone, so why not take a trip down memory lane by displaying some meaningful photographs? We love the idea of a dedicated photo wall or photo table, filled with significant images that tell a story from your past.
You can include photos of you and your partner as kids, your favourite holiday snaps, milestone moments – even photos of your parents at their very own weddings. This is also a beautiful place to pay tribute to any family members who are no longer able to join you on the day, by displaying a treasured photo you love to look back on.
---
Have you also read these articles?
8 Benefits of Using Event Platforms for In-Person Events