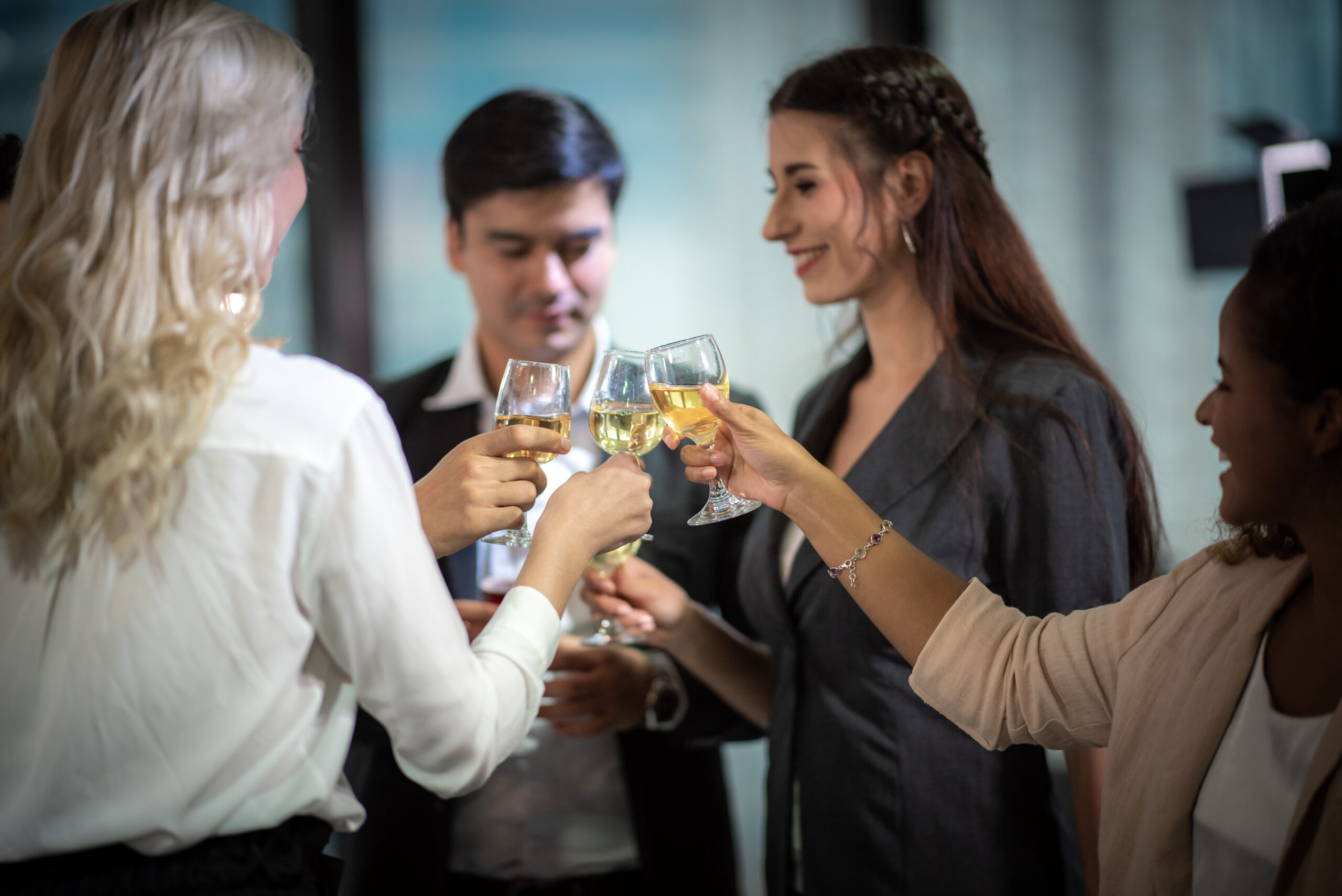 25 Oct

6 Ways to Spice Up Your Corporate Events 

Corporate events are important. Not only are they a chance for team members to get together (either physically or online), but they're also one of the basic building blocks of company culture.  

Here's the issue: Organizing a company event is hard. Whether you're trying to raise team spirit or celebrate a big industry win, your gathering needs to be fun, engaging, and memorable. As an event planner, that responsibility falls on your shoulders. 

Whether you're planning a staff retreat, an awards ceremony, or mandatory employee training, there is a plethora of ways that you can make your corporate function more enjoyable. Although the phrase 'corporate event' may cause some to roll their eyes, you can make the process exciting by utilizing some handy tricks. So, your next function isn't a drag, we've put together 6 ideas to spice up your next corporate event. 

 
1. Paint and sip
Sometimes event planning is all about knowing how to break the ice, especially when you're organizing a team-building activity. One simple solution? A nice, relaxing paint and sip.  
A paint and sip is a fun activity wherein participants try their hand at painting while enjoying some tasty drinks. This is great for two reasons: First, it's an easy way to let loose and reduce the anxiety of meeting your colleagues outside the office. Second, it's an educational session that invites participants to step outside their comfort zone and try something new. 
2. Escape Room
Escape room games are a unique type of interactive activity. Participants must work together to solve puzzles and escape before time runs out. This is a great entertainment idea for a corporate event. It's also a great way to help employees bond and build teamwork skills. 
3. Cooking class
Cooking together is a unique bonding experience that brings family and friends together. But why can't it bring colleagues together, too? 
By incorporating a cooking class into your next corporate event, you can ignite people's passions and enable them to learn a new skill. It's a great way to get people talking and build a sense of team spirit. 
4. Scavenger hunt
Hosting a friendly competition like a scavenger hunt is a great way to gamify your team-building event and take the excitement to a whole new level. 
Plus, this corporate event idea is easy to plan. Simply ask your attendees to retrieve certain items around your event space (either individually, in pairs, or as a team). As participants progress through their hunt, you can showcase their points on a leaderboard for all to see. In the end, reward the winner(s) with something worthy of their hard work. Gift cards are all well and good, but how about a more creative idea? 
5. Workshops
What better way to re-engage your employees than by challenging them to learn something new? A professional development workshop does exactly that. 
Invite your guests to sign up for the workshop of their choice during your corporate event. This gives them the freedom to expand their horizons on their own terms while also keeping them engaged with an equally educational and fun activity. Topics can vary depending on the scope of your business, but what's important is that they encourage everyone's participation. 
6. Awards ceremony
An awards ceremony is one of those unique corporate events that can be both internal and external. 
Awards ceremonies are a great way for companies to show their staff how much they appreciate them and express their gratitude. But they're also a useful branding tool — you can create an external events programme that recognises excellence across your sector or industry. 
---
Have you also read these articles?
5 Fall Theme Ideas for Corporate Events