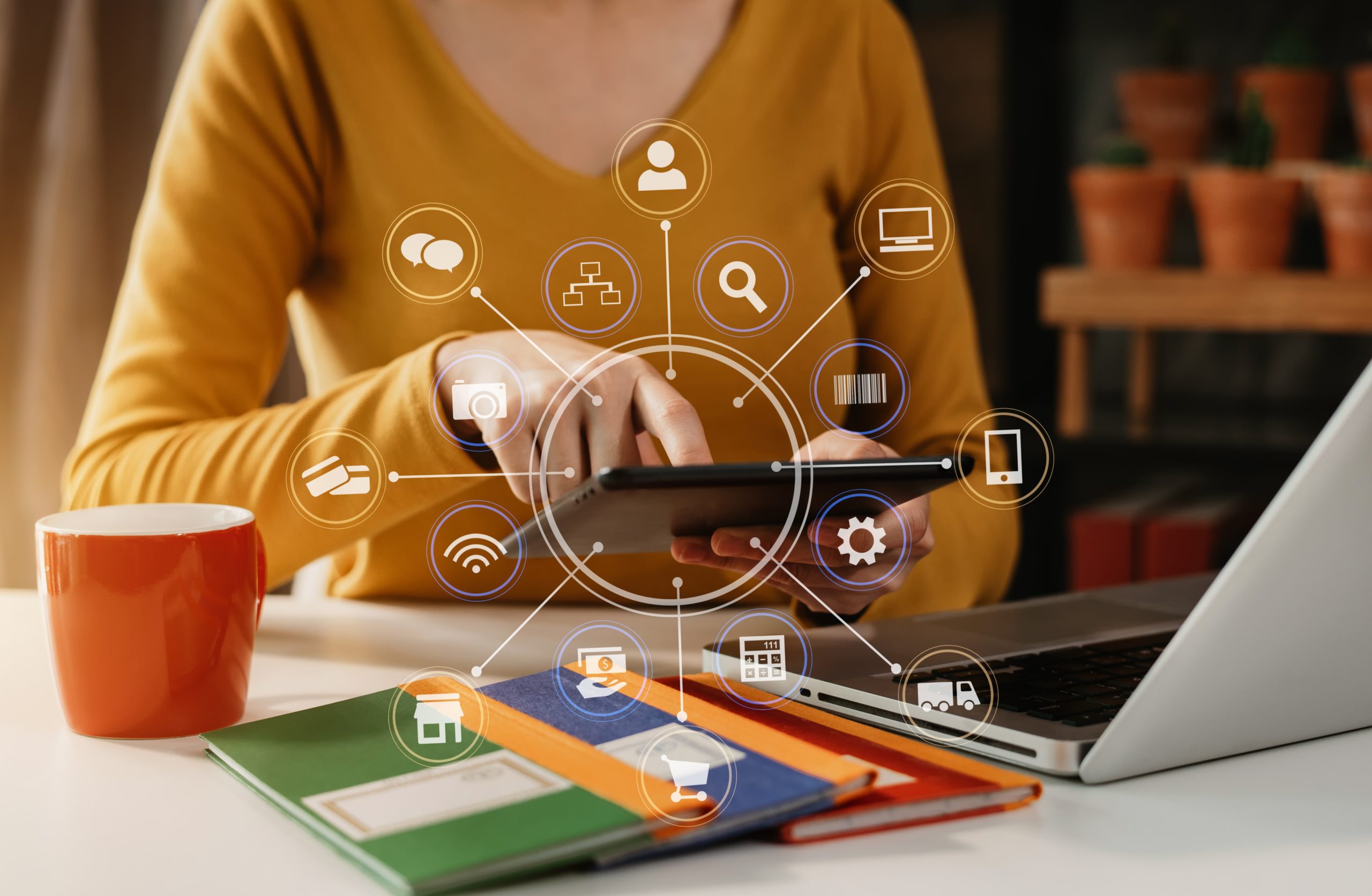 26 Apr

How to Promote Your Event on social media: A 10-Step Guide
Step 1: Define your marketing goals.
What is the goal of promoting the event? At first glance it's obvious: get more attendees to register for our event, but we can be more specific. For example, we can break down the marketing objective into:
– Increase awareness.
– Increase the total number of attendants.
– Increase the number of new followers.
We can then use metrics (KPIs) such as the number of views, likes, clicks, shares, registrations, registrations with discount codes, etc. To measure the performance of our marketing efforts.
Step 2: Choose your social media networks according to your target audience.
As with any other marketing effort, the secret here is how well you understand your target attendees. Define who's more likely to attend your event and gather as much information as you can about these target attendees: demographics data, psychographic data, behavior, and so on.
Depending on your industry and target audience, some social platforms may be more effective than others. Here's a quick overview of each platform's benefits:
– Facebook: You can share event updates, engage followers, and create event pages. You can also target your messaging to specific groups using paid promotion.
– Instagram: Brands get the most engagement on this image-laden social platform.
– TikTok: This short-form video platform, is great to reach young audiences (Millennials & Gen Z)
– YouTube: Video platform that is becoming even friendlier to advertisers and musicians.
– LinkedIn Great for B2B and industry networking, this professional social media platform is a good choice for company news and event announcements.
– Twitter: Use posts and an event hashtag to build excitement before and during your event.
– Snapchat: Appeal to young audiences by building a presence on Snapchat.
– Spotify: How popular and up-and-coming musical acts promote shows and tours to fans.
Step 3: Create the event hashtag.
A branded hashtag is a handy way for you and your guests to find all content related to your event across social channels.
Create a hashtag that hasn't had much prior use so that your event doesn't get buried in a mountain of irrelevant content. The most useful hashtags are not just unique, they're short and easy to spell. Once you land on an idea, stick with it! Consistency is key.
If you post anything relevant to your upcoming event, include your hashtag. Add it to all your social account bios as well. Promote your hashtag on all your communication channels. These include your event website, promotional emails, print materials, and more.
Step 4: Create a Facebook event.
Make a Facebook event that includes all the details your guests will need. Tag the official pages of your invited speakers or special guests.
The discussion area of the event is a great space to post announcements or answer questions. You might want to get the word out about exclusive pre-sale codes or share the set times for a concert there.
If there are tickets available through Eventbrite, you have the option to link your account to Facebook. In fact, events that sell tickets directly on Facebook drive two times the free registrations and 20% more purchased ticket sales on average than events that redirect to a ticketing page. Once the integration is set up, your attendees can buy tickets without ever leaving the Facebook event.
Step 5: Post a countdown on Instagram Stories.
The countdown sticker on Instagram Stories lets you set an end date and time. You can also customize the name and colour of the clock.
Viewers can subscribe to receive a notification when the clock runs out or add the countdown to their own Story. This feature is essentially a branded calendar notification. It's a great tool for driving ticket sales or reminding people about deadlines for contests or early bird pricing.
Step 6: Give sneak peeks.
Share relevant details in the time leading up to the event. Teasers help build up the hype and can also provide your audience members with useful information. People love a good peek behind the curtain. With plenty of time in advance, reveal bits of what your guests can look forward to at the event. Share behind-the-scenes photos and videos of your venue, speakers, and programs.
Step 7: Host a giveaway.
Social media giveaway contests pump up your brand awareness and help convert followers to event attendees. Ask people to share a contest post from your account and use the hashtag to enter.
Once they share, you'll have all the eyes of their followers on your brand as well. This gets you a much broader reach, for the price of a handful of free tickets or products.
If your event has any sponsors, consider asking them for giveaway items in exchange for some extra publicity.
Just make sure to consult with a solicitor and post contest rules that reflect your local and state legal requirements. You don't want to risk your event brand during a promotion.
Step 8: Launch paid social media ads.
According to Adweek, an average of only about 2-6% of your Facebook followers will see posts you make on your event page. In order to increase reach and show your content to the right audience you must supplement organic posts with paid social ads.
To craft an engaging social media advertisement, be sure to include:
– An eye-catching image or video
– Short and sweet post text
– An even shorter headline
– A direct call to action ("Buy Tickets")
– An accurate link description ("Click here to buy tickets")
Step 9: Design a custom AR filter for Instagram or Snapchat.
Getting creative with augmented reality (AR) camera effects is a fun way for guests to interact with your event. They can use it in their own Facebook, Instagram, or Snapchat Stories, leading to some excellent user-generated content.
–
For Instagram and Facebook:
design your own branded AR filters using the free tool
Spark AR Studio
.
There's a certain exclusivity about geofilters that make them desirable. Users can only use the filter if they're in a certain place at a certain time. People snapping geofiltered videos and photos of the event to their friends generates buzz, which can be especially useful if your event happens on a regular basis.
Step 10: Livestream
You don't have to live stream your entire event to make a splash with live video. Instead, use short, live clips from your event – like behind-the-scenes peeks or interviews with performers – to engage viewers. There are plenty of options for live streaming where you can grow your audience fairly quickly.
Live video is extremely engaging: 
– According to Facebook Live, users spend more than 3x more time and comment 10x more when the video is live.
– Live video grows attendance: 30% of people who watch a live stream of an event will attend the same event the following year.
– Live video is cost-effective: It's a common misconception that live video is costly. Thanks to tools like Facebook Live, anyone can leverage the technology and see a positive return on investment.
In addition to Facebook Live, Instagram, Twitch, and YouTube are also viable live-streaming platforms where you can find many viewers. To ensure your streams work well to find an audience, be sure they are longer than 10 minutes, so you're live long enough to attract as many users as possible.